Hi everyone, it´s been ages since my last post, so sit comfortably because I´m going to tell you what I´ve been up to during my holidays back at home... and I´ll be including tons of pictures :D
So on my last week before going home I literally didn't have time to stitch a single stitch because of all the work that had to be done :S but I made up for it after and I fulfilled my promise to Joyzce and I stitched not one but several stitches during IHSW stitches and I'm only 1,5 flowers, stem and blue bits away of having it completed...
You can see how it was before coming with me to Portugal on my last post, I finished the three small flowers that I had started during IHSW and I've started the next two on my second week at home :D
Meanwhile I stitched another ornie for an exchange with Viv and received mine (I received it before going home, but I had no chance to post about it so now I share both of them with you).
this is the one I received from Viv, I love the beads on the Santa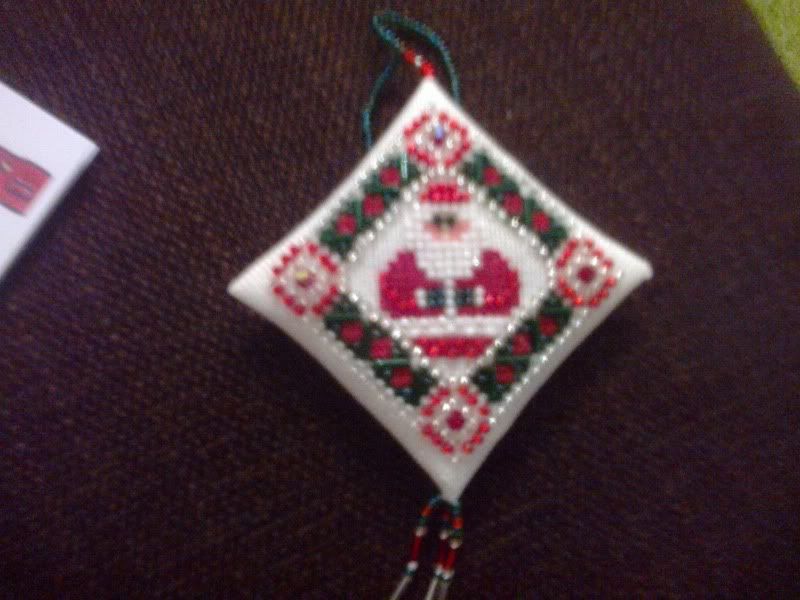 and this is the one I stitched for her, I stitched both sides with the same pattern so I'm only showing one of them, and it was all stitched with metallic threads, in a sparklie fabric that was given to me last year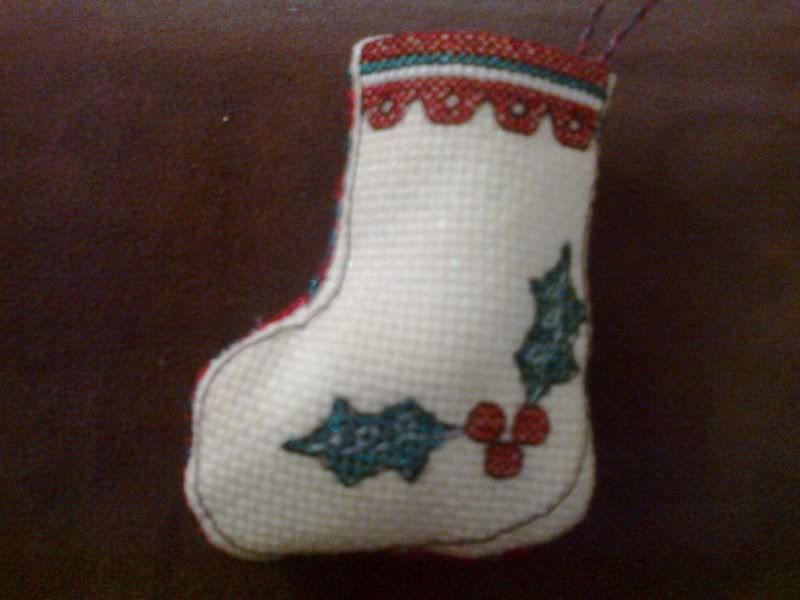 My mum's birthday was on the first Saturday that I spent at home, and as many of you know by now, the MP was for her birthday, I stitched QS Reflections 2 because she loves angels and I knew she would love it. She was amazed, as well as both my grandmothers and my aunts that came over for tea, after I gave my mum the angel she spent the following days showing her gift to everyone that came over, so she definitely loved it, she was really proud of it and gave a place of honour to the picture, it´s on the entrance cabinet near my dad's photo and my mums favourite angels, so that everyone can see it :)
Here it is on it's new place :)
And the close-up I took before I framed it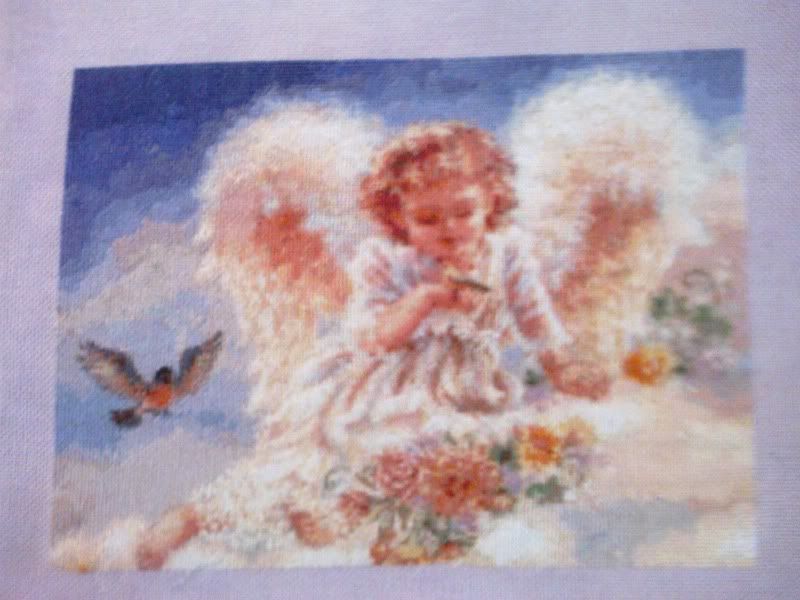 I took a photo of my mum opening the gift but when I was distracted she deleted the photo :S (sorry girls but no pic of her amazed face when she realized it was actually cross-stitched an not a stamped fabric).
Now since I went back home and I love my hometown (Porto) I thought it would be nice to end up this extra long post with some pictures I took to one of my favourite places back home, Ribeira, especially on a sunny and warm day...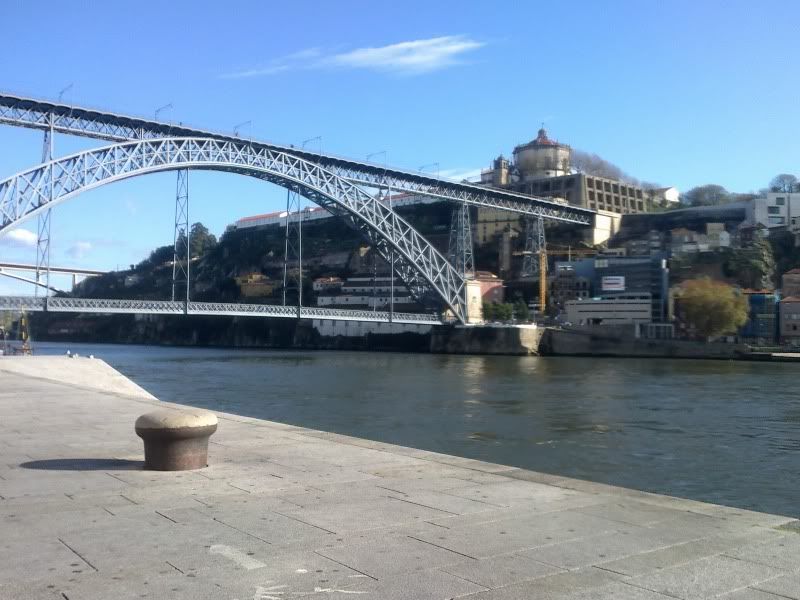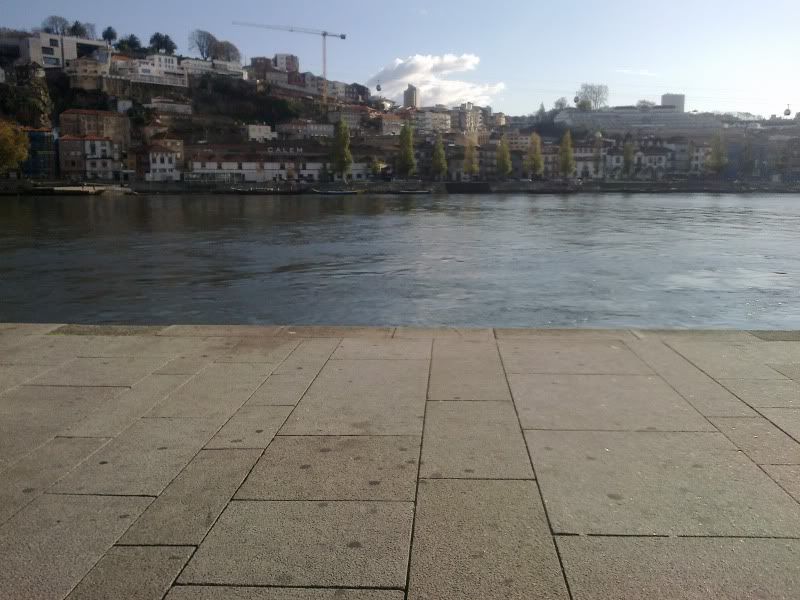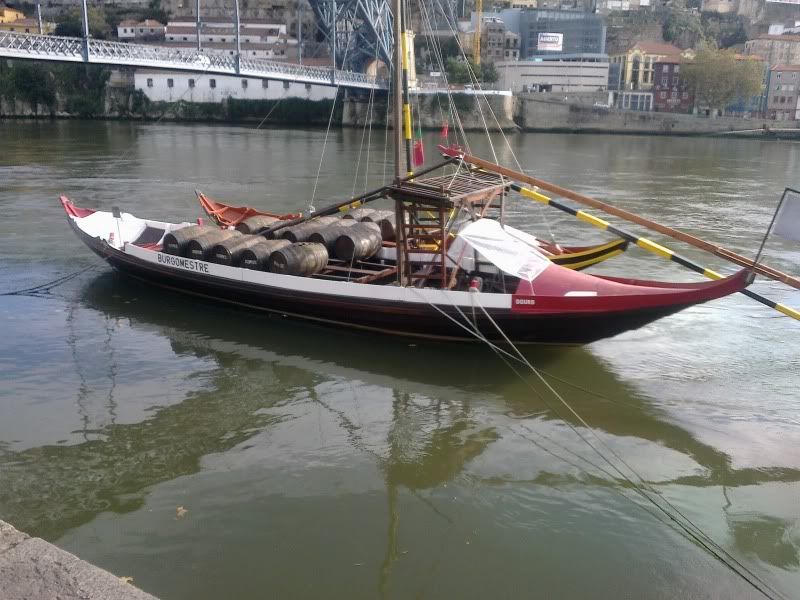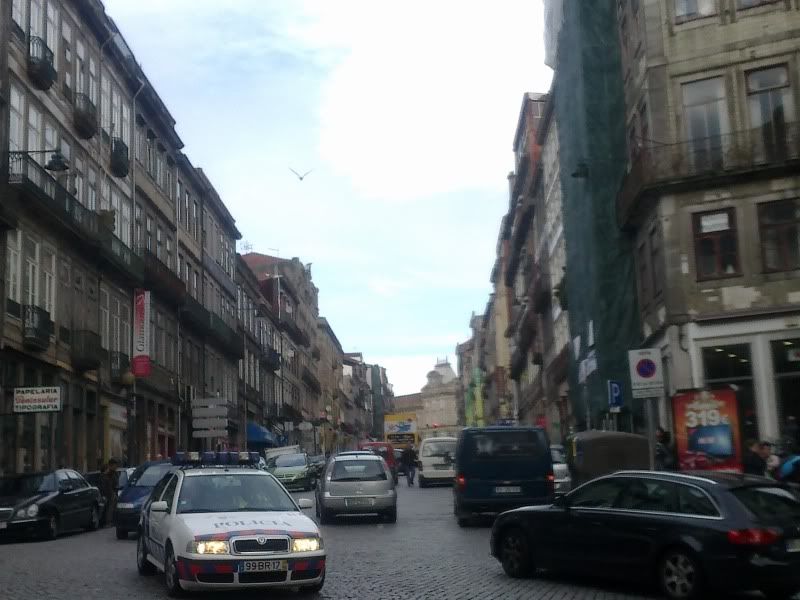 Thanks for reading :)
Happy stitches everyone