Yes it's true, for nearly a week I didn't make a single stitch. But in my defense I was with a terrible crisis of tonsilitis (followed by migraines and ear pain) and because I was in such a pain I wasn't in the mood to do anything. The only thing I did for this week was checking my e-mails and your blogs quickly since the pc didn't help the migraines, and sleeping and drinking. The only good thing off it was that I managed to loose some weight since I couldn't eat anything :).
But now I'm much better, still recovering, but better and I saw that I got my first page for the SK bookmark SAL I took part in on the HAED BB, I'll do SK Treasures, which made me feel even better :)
So today I got the fabric ready, and again I hand-dyed the fabric in light pink so the black and white effect will be more visible I really like the effect the fabric got. and most likely tomorrow I'll start the first stitches on it.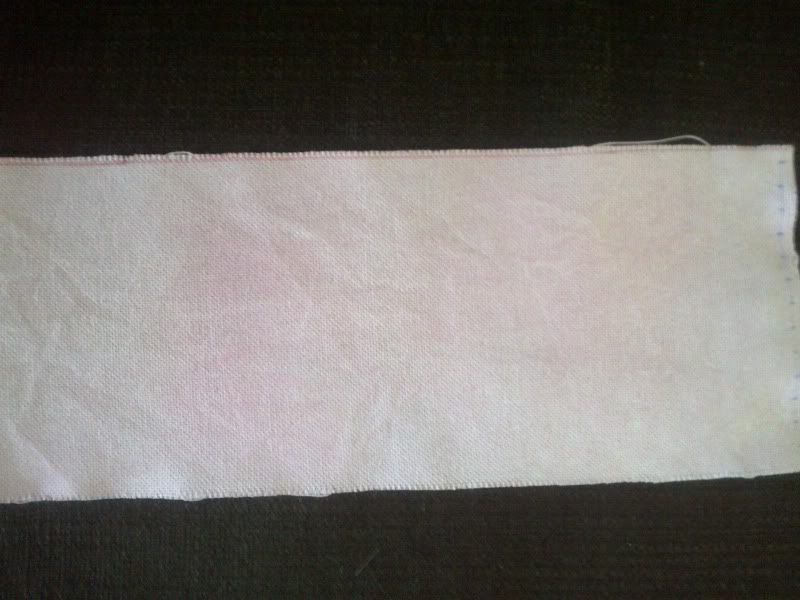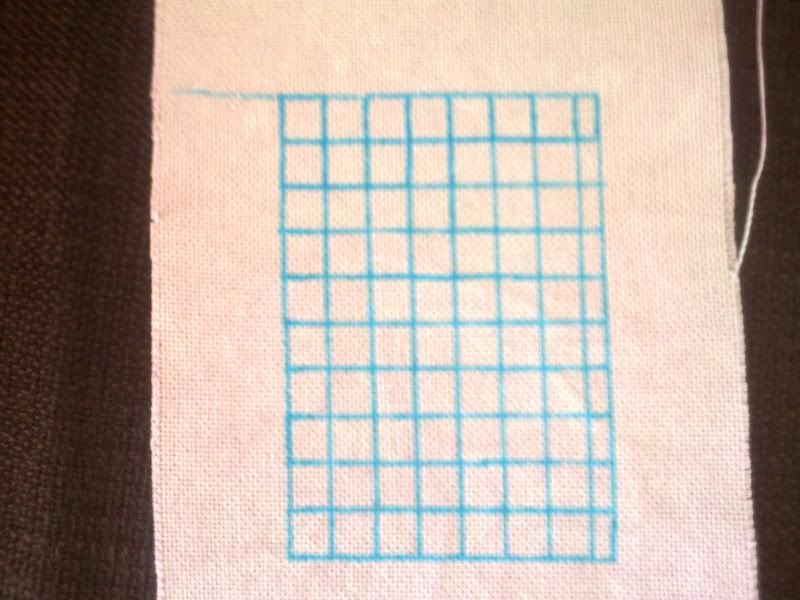 I think you can see the colour better on the second picture where I grid the first page already. I hope that with the first white stitches the fabric colour will become a bit more visible on the pictures, since they are not showing the colour it really has.
Now going to do some more stitching on Believe :)
Happy stitches