Hi everyone,
I hope you all had a lovely weekend full of stitches, specially for those who joined the IHSW, I know I did stitch a lot although I was working (I was lucky that it was a quite weekend in terms of work). I've foused on Jasmin and all I have to stitch now is the flowers and do the backstitch. I've managed to complete the blue background and stitch the greens.
Here is how it's now: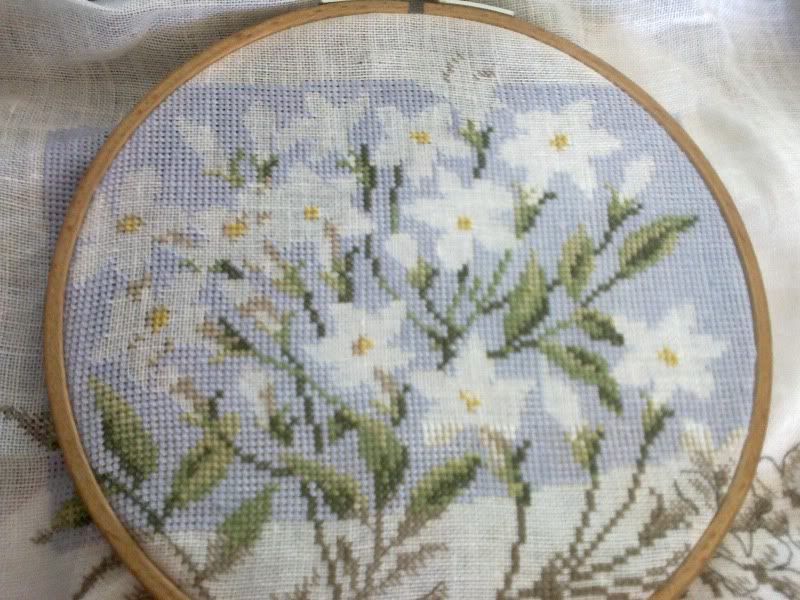 And now since this is the SK SAL week I'll stop a little bit with Jasmin and I'm going to try and finish the 1st page of it. I've more than half already done. But before I jump to it I want to stitch the Stressed Out Cat from Margaret Sherry. I'm hoping it will only take a few hours, since it only has a few stitches in one colour and then it's bakstitch.
Thanks for reading and Happy Stitches