I know, I know, it's been a while since my last posting regarding my projects. But as it happens in the beggining of every month I've had tons of work to do and little stitching time. But I did stitch and spent my "weekend" (my days of are Monday and Tuesday" dedicated to stitching. And I was able to complete one of my monthly goals, not that they are that many xD.
I finally caught up with the SAL Tree of Stitches of Abi, and now I've completed part 13 (it's nearly finishing). I've to do some adjustments since I made some mistakes like wrongly finding the center and therefore getting a wee bit short on the top and miscounting some stitches and so I went round the issue when there was too much to frog. But I think it's ok, and apart the big center problem, i don't think you can tell where the other misltakes are.
And here are the piccs a general view: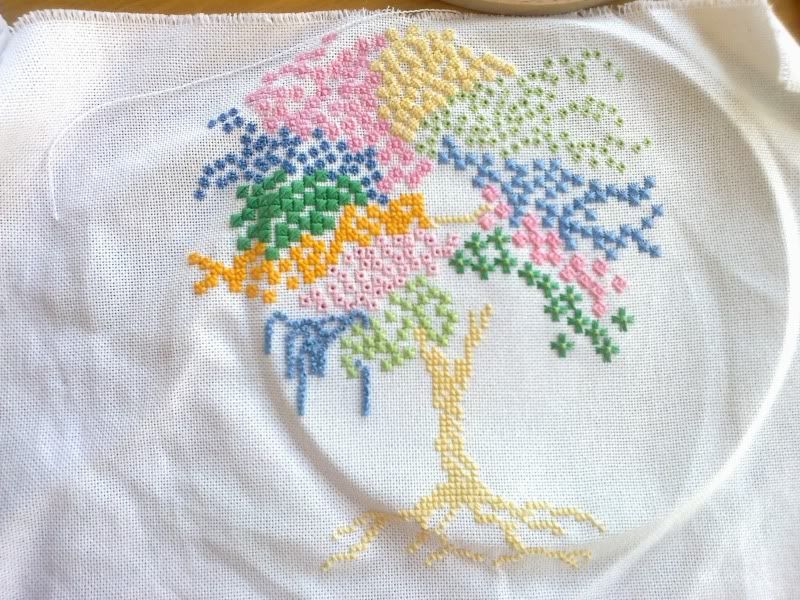 And a close up to the new stitched parts: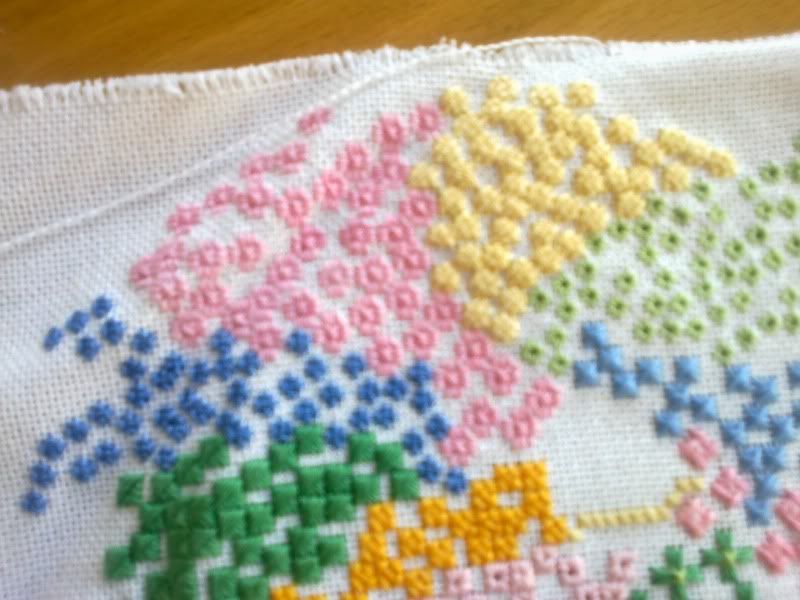 Part 7-9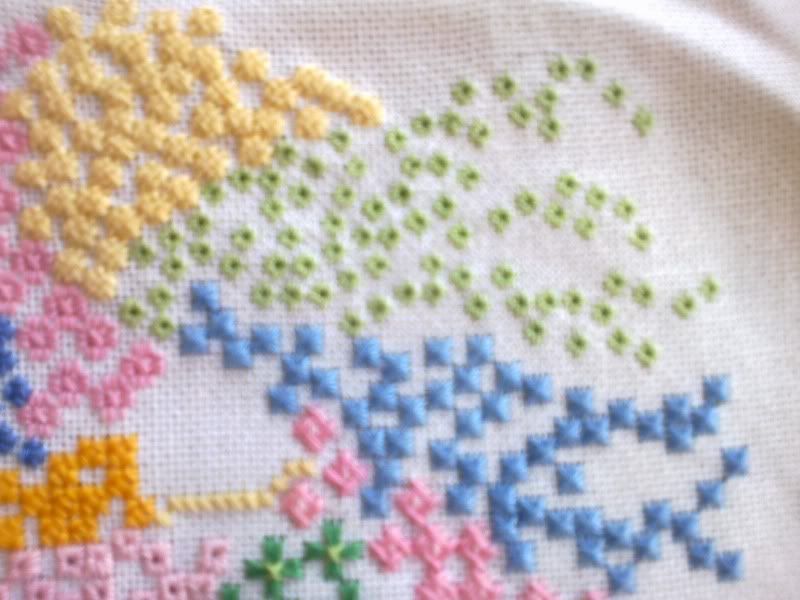 Part 10-11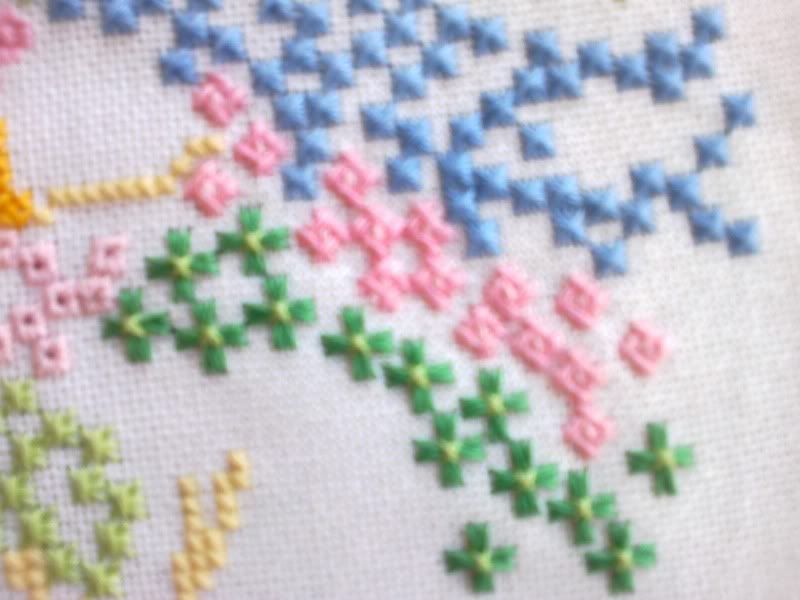 Part 12-13
Also I dyed another piece of fabric, this time it was blue, and here is the final result. I really like it :)
I've put a piece of white paper on top. To work as a comparisson.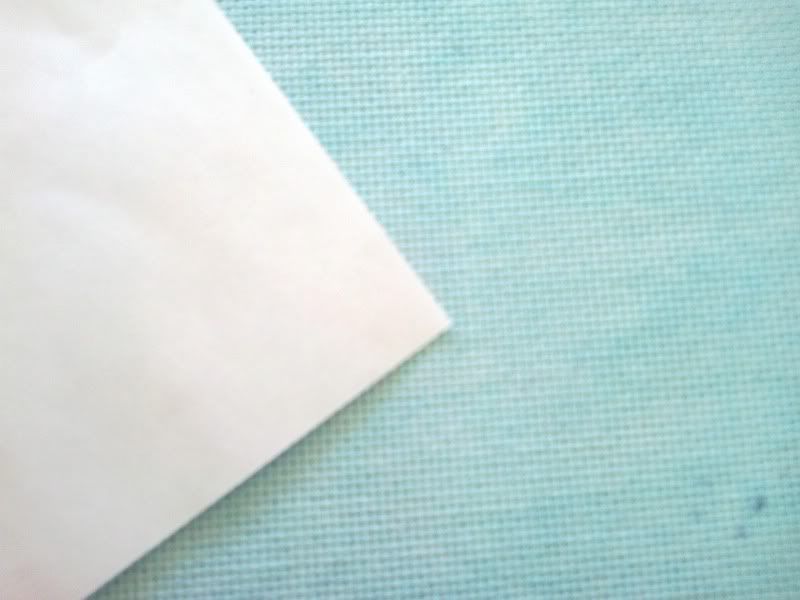 And this is what I'll be stithing on it: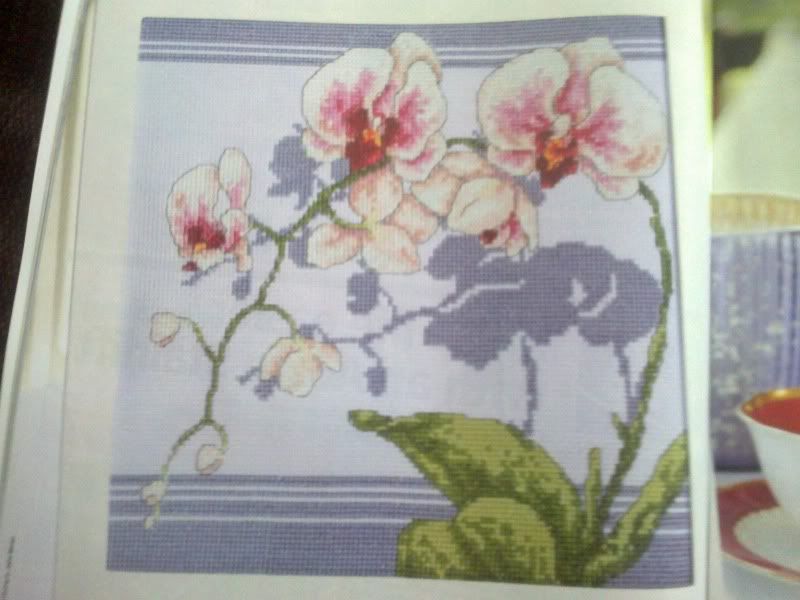 It's from Cross Stitch Magazine, and it's perfect for one of my grandmother's since she loves orchids and I think that by now she has one sample of almost all orchids in her house and they are gorgeous.
And to finish this huge post, I'll be stitching on Jasmin until the SK SAL starts... this is how I left it the last time I stithed on it: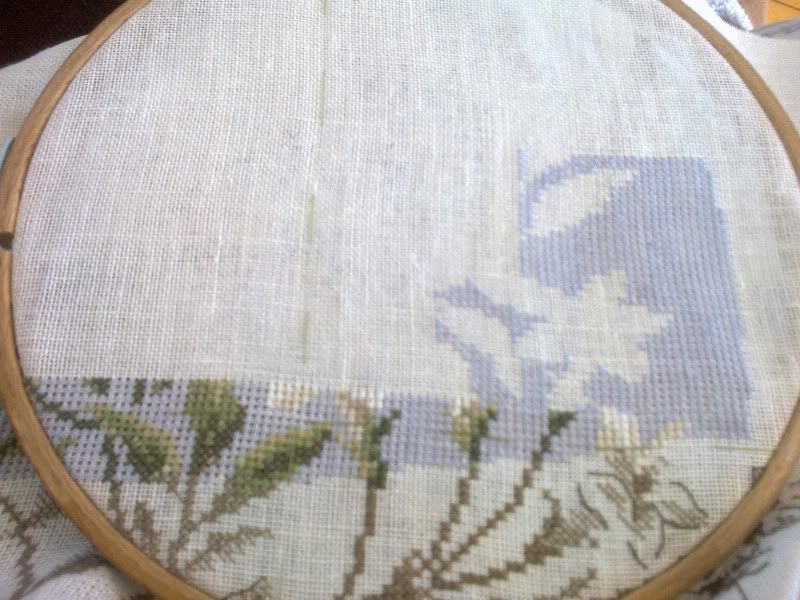 Ohhhh!! By the way... if you managed to read this far I also wanted to let you know about the I
nternational Hermit and Stitch Weekend that Joysze hosts on her blog... I'm already in for this month and if you want to try it just go here.
And finally stop with the talk and back to stitching :)